Get a beautiful waist with the power of air
CUVILADY Air featuring the air swing structure.
The air inside assists the swinging of your hips for smooth "Swing Training".
The "Core Training" and "Twisting Movement" train your core muscles and abdominal muscles and support development of a beautiful waist.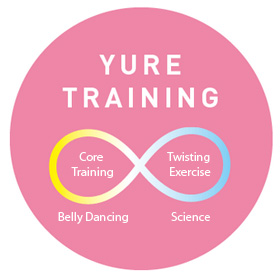 ※Swing training is a term created to express an exercise method.
While you are watching TV at home or working in the office, you can sharp a beautiful waist by just swinging anytime and anywhere.
By sitting on CUVILADY Air, you can experience its compact design and exercise in any places.
Study the waistline scientifically
Static training and dynamic training are both important.
Many top athletes in swimming, golf, track and field are using air for core muscles training and its effectiveness is proven. There is static training that maintains your posture and dynamic training that moves your body in balance training. Cuvilady Air facilitates static training when you sit forward and in correct posture, and helps dynamic training in which you can move your body when you sit back. Both muscle training and maintaining a correct posture are the indispensable technique for creating a beautiful body shape. Please remember to keep it up.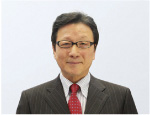 Kagemoto Yuasa
Chukyo University, Professor of School of Health and Sports Science
Kagemoto Yuasa, MD, Chukyo University Professor of School of Health and Sports Science. Active in the fields of analyzing the techniques of top athletes, advocates twisting exercise techniques and research into exercise for health of ordinary people. In addition to publishing writings and books for years, he has also been invited to attend TV programmes in Japan.